Location
New Seed Solutions is located in Pukekohe in the North Island of New Zealand.
Pukekohe is a large vegetable growing region supplying Auckland and outlying suburbs (population 1.5 million). We farm rich volcanic clay loam soils on the slopes of an extinct volcano. All irrigation is sourced from underlying aquifers and water supply is plentiful.
Our station is 1 hr from the center of Auckland and only 40 mins from the international airport.
New Zealand has magnificent scenery and is a popular tourist destination.
Click here to see more about New Zealand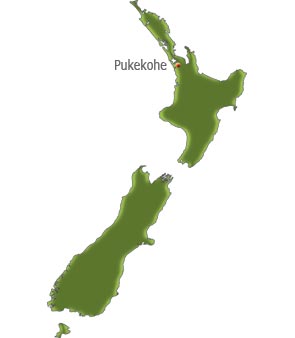 Map of New Zealand