Hybrid Productions
New Seed Solutions specializes in pilot productions through to commercial productions. Crops are grown exclusively by New Seed Solutions and are located no more than 15 minutes from our base, allowing for regular crop inspections.
We are the only large scale producer of maize/sweetcorn in the region so we are able to guarantee isolation requirements between fields.
All productions are hand detasseled.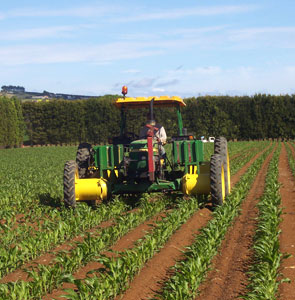 Side Dressing of a hybrid Production